The American Chemical Society (ACS) just to prove a new finding that coffee consumption can reduce the
risk of diabetes
type two. ACS said the study conducted by the University of Nagoya in Japan, based on experiments performed on animals.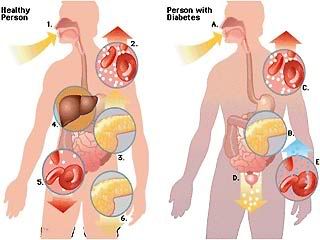 The investigators were given water or coffee to a group of commonly used laboratory rats to test for diabetes. The result, consuming coffee may prevent the development of high blood sugar and also improve insulin sensitivity in mice. That means it can reduce the
risk of diabetes
.
Coffee also has a favorable change in the fatty liver and inflammatory adipocytokines, which is associated with a reduced
risk of diabetes
. In addition, laboratory tests showed that caffeine is probably one of the anti-diabetic compounds are most effective are contained in coffee.
Diabetes type two has attacked millions of people in the United States. In fact, the amount in the whole world is getting up.