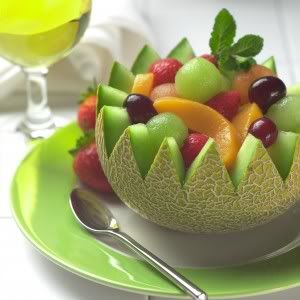 In this day and age is no longer eat just to make ends meet, but rather used as a lifestyle. When compared with the period of a few decades ago, the daily meal tended to be in the house where the food of their own cooking.
Done in an hour to eat meals together with the whole family. At the present, with extraordinary activity of each of the members of the family, the meal itself is often done alone and rarely performed at home.

The habit of going to restaurants or to place snacks-snacks scattered everywhere began lively. When the first dinner at home is the scene to gather the family, the current practice began to change when the family members gathered at a certain restaurant for a certain period such as once a week or once a month.

Eating in restaurants also become a means for gathering and socializing. Meetings, meetings and even just hanging out with colleagues are also often held in the restaurant at that hour for lunch and dinner. Eating in restaurants is also a powerful solution to address consumer needs for business people and workers.

Just come to the restaurant, the food of any kind can be presented less than 30 minutes, and can save you share their lunch time. Restaurant business has changed rapidly respond to the needs of the community of more value than food. Therefore, the restaurant now respond to this need by offering various benefits and facilities than just serve food such as adding a pleasant atmosphere and relaxed which can make customers feel at home for long in the restaurant, adding facilities such as the Internet, and many other interesting events.