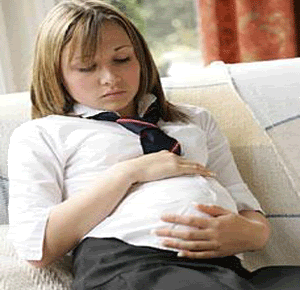 In addition to the set pattern of eating, the mother should protect her health by exercising. Although sometimes difficult, but important exercise to make a mother stay fit during and after
pregnancy
. Before the pregnancy, is important for a woman to diligent exercise and try to get into the best shape as possible. Thus, you'll get used to exercising
during pregnancy
, so it's easier to keep the condition of your body to keep fit.
If you're fit during your
pregnancy
, it will not be difficult for you to return the body to form an ideal posture after the baby is born.
During pregnancy
, try to remain vigorous exercise, but do not forget to first consult your health condition with your doctor. Not all expectant mothers are allowed to exercise. There are some exceptions in some cases such as haemorrhage, the placenta lies low, weak condition of the uterus, and previous preterm birth. Sports activities that you run may be the same as the time before you become pregnant, but with different levels of fatigue. When
pregnant
, a woman will feel more tired than usual. Therefore, it is important to choose the right type of exercise. Almost all types of safe exercise
during pregnancy
, as long as done under the supervision of doctors and health consultants, and try to not excessive. Only yourself know the limit, do not overdo it!

Type of the safest sports when the pregnancy is carried to swim, walk or jog, stationary cycling, and yoga, aerobics, and special fitness pregnant woman, who is now being offered by fitness centers in major cities. Types of sports injury risk is very small and can be continued after delivery. Tennis and badminton may also be a relatively safe choice, but the condition of your pregnancy will affect the speed of movement during play.

To maintain health remains in excellent condition, so any exercise you choose should be able to strengthen the body's tissues. When pregnant women to exercise capability is influenced by physical changes. Physical changes include increased weight due to the development of future body baby in your womb. Therefore the body needs extra oxygen and energy so you will feel more tired than usual. The increased weight and weight distribution causes uneven body's center of gravity changes. This can cause the body more easily thrown off balance which can increase the risk of injury when exercising.