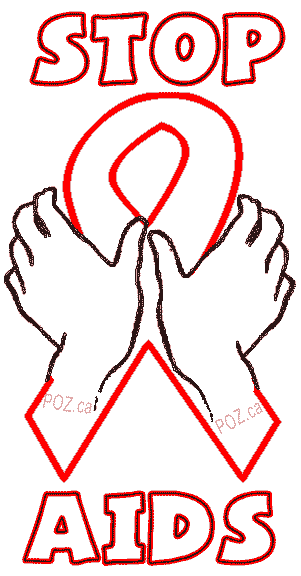 World Health - Among adolescents aged productive at Bandung and implement free sex interaction, highly vulnerable groups pertained contracted the deadly virus HIV/AIDS prevention.
Counsellors HIV/AIDS disease Justin says, among these adolescents ranging in age from 15 years to 29 years. "The emergence of the West Java city of Bandung and ranked as the first cases of HIV/AIDS at the national level district and provincial certainly surprised many. Therefore, there should be anticipation of this phenomenon, "said Justin, yesterday.
He mentioned, most people are not aware of this fact so it needs a proper precaution in order to tackle the spread of the virus. Free sex intercourse trend that is now commonplace among productive ages have been a factor supporting the spread of HIV/AIDS.
In addition to association patterns in free sex, drug use is also a major factor that contributes to the spread of HIV/AIDS among the productive age. Justin said, injecting drug users are among the most productive age. In fact, children born of parents of people with HIV/AIDS-infected also has a great opportunity.
This has been quite a concern and must be immediately rectified. Today also many couples who do not perform tests before marriage to check whether there is any potential for disease, especially HIV/AIDS. After the new marriage is known that one party is HIV/AIDS. "The test for each pair of which is to be married is important so as not to regret in the future.

It is also to finalize the commitment to live a well planned so that the problems of HIV/AIDS that could haunt the lives housekeep unavoidable, "he said. Meanwhile, to provide education to the community about HIV/AIDS, activists on HIV/AIDS held a photo exhibition themed deadly disease.

Photo exhibition committee chairman, Egi Ginanjar, said Jabar was ranked first cases of HIV/AIDS in Indonesia in 3162 kasus/100.000 population. "The city of Bandung which contributed the most cases in Indonesia with 1948 cases. This data was obtained from a research institute that conducts research until March 31, 2009, "he called.

Growth of HIV/AIDS, continued Egi, tend to show charts the unexpected. Visitors to the exhibition that the average population of the city of Bandung was shocked to discover this fact. Lack of education regarding HIV/AIDS is suspected as one cause of the number of cases of HIV/AIDS is increasingly alarming.

"Actually, education was often done, but somehow in Bandung own educational events related to HIV/AIDS tend to be less interested. In fact, some visitors exhibits many who do not know about how HIV/AIDS, "said Egi. (Raid Saputro)