Food and Drugs Supervisory Agency, cancel and withdraw the marketing authorization of drugs that contain
sibutramin
e which there are many on drugs decrease overweight or diet drug.
In a press release, POM states, withdrawal of drugs containing
sibutramin
e be conducted from 14 October. This is a follow-up of the information security aspects of drug product obtained by the study results "Sibutramine on Cardiovascular Outcomes Triaf" (SCOUT), which showed an increased risk of cardiovascular events.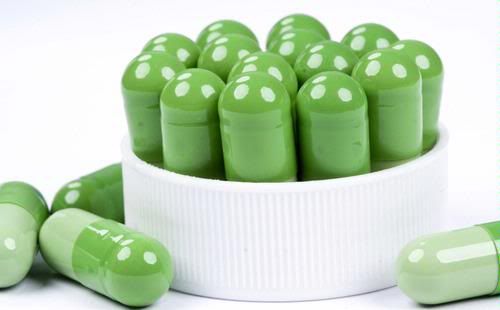 Also, sibutramine has also been banned from some authority in other countries on the basis of updated information on safety aspects of long-term use of
sibutramin
e SCOUT study results, which showed an increased risk of incident kadiovaskular in patients with a history of cardiovascular disease.
"With this latest information security aspects, in order to protect the safety and public health, POM RI has conducted the cancellation and withdrawal of marketing authorization of drug products containing sibutramine starting on 14 October," said Chief BPOM Kustantinah.
Sibutramin
e is indicated as a drug in the treatment of adjuvant (additional) in assisting reduction of overweight in addition to exercise and diet regulation.
POM has also been ordered to all the Technical Implementation Unit in the Environment POM (Central/Balai POM in Indonesia) to examine drug distribution and service facilities (pharmacy/hospital/clinic) to the possibility still available drug.
The owner of a marketing authorization which produce drugs containing sibutramine has also been ordered to halt production and perform drug withdrawal from circulation and destroy drugs and raw materials available.
Drug distributors are also instructed to discontinue distribution and return of drugs referred to his producers. In addition, drug-care facilities are also required to promptly return the drug to the distributors.
"The people who currently use these drugs are also advised to immediately consult a doctor to get another treatment alternative," said Kustantinah.
There were six brands of drugs containing
Sibutramin
e drawn POM. Items are drawn Reductil Capsules 10 mg and 15 mg capsules are registered by PT Abbott Indonesia, Maxislim Capsules 10 mg and 15 mg Capsules (PT Sandoz Indonesia), Redufast Capsule 10 mg (PT Sunthi Sepuri, Indonesia), Slimact Reductil 10 mg Capsules and Capsules 15 mg (PT Dexa Medica, Indonesia), Redusco Capsules 10 mg and 15 mg Capsules (PT pharmaceutical Binangkit, Indonesia) and Decaslim Capsules 10 mg and 15 mg Capsules (PT Ilarsen, Indonesia).